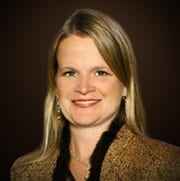 Rebecca Langston, Board Member
"Through my work and personal life, I am always advocating for our youth. Children are gifts from God and it is our duty to protect and nurture them."
Rebecca Langston is a practicing attorney at Langston & Langston, PPLC in Jackson, Mississippi. Rebecca's focus is birth trauma, representing the mothers and infants who have been injured or killed in the birth process. Along with personal injury, Rebecca represents a wide array of legal needs for her clients.
Rebecca graduated from the University of Mississippi and Mississippi College School of Law. Following her education, she achieved a handful of prestigious honors and awards, including the AV Preeminent Peer Review Rated by Martindale-Hubbell, Super Lawyers, and a member of Million Dollar Advocates Forum. Rebecca is currently serving as a member of numerous Boards and Associations.
Rebecca is an advocate for children, starting with her career and moving into her personal life. She cares deeply about the well-being our youth. Rebecca serves on the Board of Kids Matter, advising the focus and direction Kids Matter takes daily. Rebecca lives in Southlake, Texas with her family.
Jill Whitbeck, Board Member
Jill has always had a passion for helping others in need. After being involved with volunteering for Kids Matter since the mid-2000s, she wanted to expand her reach to help Kids Matter by stepping into a Board Member role. Currently, Jill sits on the WTA Board for LCCC. Jill sat on the Board of Directors for United Way in Colorado until moving back to Texas.
She has put her marketing skills to use with Kids Matter by helping the organization find new innovative ways to attract new donors, volunteers, and supporters.
With her background of 27 years of extensive experience in Marketing, she has robust marketing and operations management skills across consumer and business-to-business arenas. She is proficiently skilled at developing new distribution models and customer growth and retention strategies. Well-versed in social and online marketing. Depth in technical and applicable communication skills to consumers, franchisees, sales team training, and communication. Jill has worked across large enterprises, own(ed) small businesses, including her own Interior Design company, Infinity Designs. She now spends her time enjoying her first granddaughter, and two grown children.
Shawn Horne, Board Member
"I am involved with Kids Matter International because I believe in the mission and have been impressed by the transparency and pull through to benefit the children and their families."
Shawn Horne is a Hospitality Consultant with a combined 35 years in the Hotel and Restaurant Industry. He specialized in "concept to keys" programs, tech and infrastructure builds, and has opened 33 restaurants to date. Shawn has opened three of his own restaurants earning numerous awards, including "Best of DFW" with all three unique concepts. He has managed two five-star restaurants, and two more earning, "Best in the US" by Esquire Magazine. 
Shawn has a culinary background working as the Executive Chef of his own brands and was the culinary lead on the 2001 Bush-Cheney Inaugural Ball at the DC Convention. Shawn has cooked at the James Beard House, Meals on Wheels in Rockefeller Center, and two Super Bowls. He currently is leading the rebrand for the beautiful restaurant Il Calabrese in Southlake. He has been involved in North Texas Food Bank, Share Our Strength, The American Heart Association, Operation Kindness, Habitat for Humanity, Bryans House, Genesis Woman's Shelter, and the Agnes Lucille Craft Greene Foundation. 
Lisa Harrington, Board Member
Lisa resides in Southlake, Texas with her husband of 24 years and many four-legged loved ones.
She values truth, friendship, service and gratefulness. As an "Army brat" she learned about patriotism, adaptability and strength. She's served on her church council several times in addition to the Kids Matter International board.
She is the CEO and Founder of Abiding Strategy, a leadership consulting practice started in 2009. Better leadership can help create better lives for everyone. Her vision is to bring JOY to the workplace, and strives to help her clients #BuildBetterBosses!
As a facilitator for the Mid-Cities Vistage CEO peer group, she advises companies from startups to $200+ million revenue. Her trademarked Abiding Strategy® workshop helps companies actually implement the strategy plans they create!
Her book "Taking in Strays: Leadership Lessons from Unexpected Places," is available at Amazon.com. Her second book, Abiding Strategies: Build your Best Business Foundation, was released on 2/2/2022!
Prasad Reddy, Board Member
CHIEF EXECUTIVE OFFICER, TWISTED X 
Passionate Visionary. Deliberately Humble. Benevolent Roots.
Constantly leading a revolution, powerhouse Prasad Reddy brings his mastery of engineering into the way the business side of life works. With a focus on footwear for more than 49 years, he holds a wealth of knowledge for economic insight in the industry. While transitioning acquisitions into enabled businesses, the success of strategizing global material businesses advances. Respected as taking a masterful vision and making it a reality through supreme innovation, the inspirational, yet, intuitional leader, spearheads ideas into groundbreaking brands. A credible pioneer that drives for transforming the fashion industry.
Ready has served on the following Boards:
K-Swiss International
Town & Country Shoes
West Michigan Indian Temple
"We have a responsibility as humans to help the environment and community we live in." – Prasad Reddy.
Rachel Smith, Board Member
Rachel is an award-winning, high-performing technology executive with more than 20 years of IT leadership experience, including leading large-scale teams, start-up launches, scaled agile adoption, cloud migration, and implementation, vendor management and planning, training design and delivery, strategic planning, and sourcing initiatives. She is an enthusiast who possesses a commitment for defining practical but powerful strategies for the long-term success of organizations.
She currently leads the Transformation Office - Technology Strategy and Execution for McKesson Corporation.  Prior to joining McKesson, Rachel worked at AT&T for 20 years in various leadership and executive roles.
She holds a Master's in Business Administration from Kennesaw State University and a Bachelor's in Business Administration from Georgia State University. She is a committed member of Sigma Gamma Rho, Incorporated and serves as the Southwestern Region advisor to the Rhoer Club.
Rachel is married to her high school sweetheart and together they have two teenage daughters who are both very involved in sports, theater, and acting. Her hobbies include golf, skiing, and traveling.
Rexanna Sandlin, Board Member
BIO COMING SOON